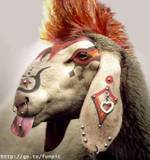 Joseph "Lifted Away"
Liz Vice "There's a light"
Ollabelle "Before This Time"
Sharon Jones & The Dap Kings "Humble Me"
Micah Bournes "Kissed (feat. Lucée)"
510Jazz "Play Something Blue (feat. Maya Victoria & D-Varg)"
Havalina Rail Co. "French Theme"
Charlie Peacock "Blue Part Two"
Jason & The Gmen "G-Jive"
Runaway Symphony "The Fall of Man"
Fine China "Featherweight"
Off Road Minivan "17 Years"
Household "Don't Listen to Me"
My Epic "Two Nights"